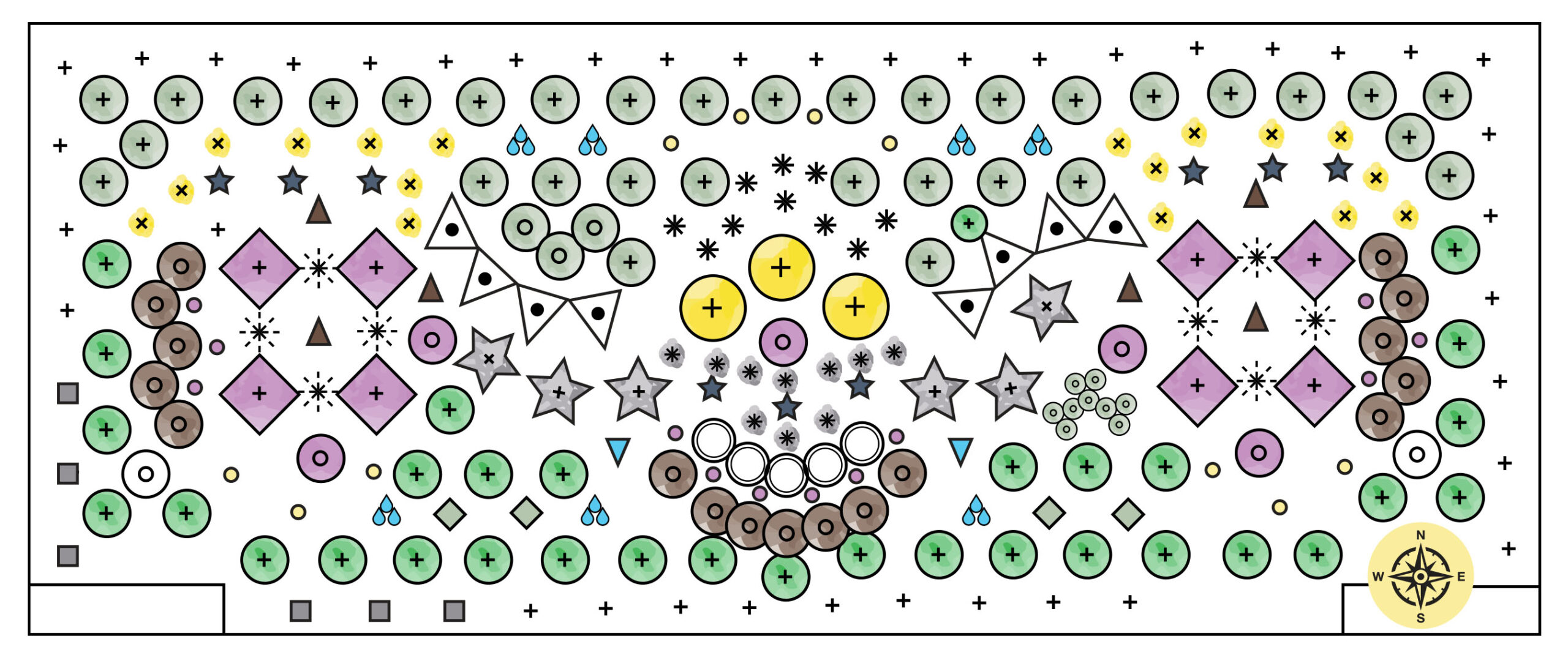 Tucked into the very structured landscape of Loose Park in the heart of Kansas City, Missouri, you will discover one of the nation's most successful native plant demonstration gardens. With special thanks to The Westport Garden Club, visitors now have a new way to engage with the garden using the 
Loose Park Interactive Native Garden Map
. The native plant gardens located just outside the Loose Park Garden Center near the park's main entrance demonstrate the beauty of community, conservation, and cooperation that have been championed by The Westport Garden Club.
The National Fish and Wildlife Foundation provided grant funding for the project in 2015, partnering with Deep Roots KC and Burroughs Audubon. Kansas City Parks graciously offered Loose Park as a location. Powell Gardens' then Director of Horticulture Alan Branhagen created the design and The Westport Garden Club's volunteers meticulously planned, planted, and have continued to manage its ongoing maintenance and care. This educational native plant treasure has educated the Kansas City community on native plants since its installation in 2016.
In February 2022, Deep Roots KC worked to bring interpretation and a fuller visitor experience to the garden.
The Loose Park Interactive Native Garden map
, funded by The Westport Garden Club, offers visitors a way to engage with the garden through an interactive website via a QR code located on the interpretive sign placed at the garden. The QR code directs visitors to the garden design layout website. The site allows visitors to click on plant groupings, observe the names and placement of individual native plants, and learn about each native plant's specific characteristics and the incredible wildlife supported by each.
Future upgrades include adding the native shade gardens, complete plant lists, and other enhancements. If you want to see the new site, click on 
this link
, or better yet, grab a coat and gloves, and head out to Loose Park to see it in real life!