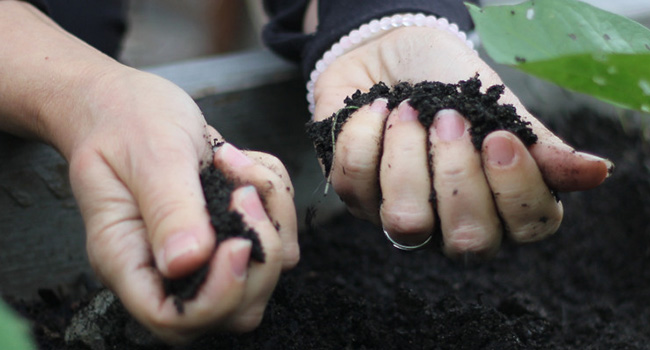 So you're ready to prepare a new native plant garden from a patch of lawn but you don't know where to start? Once you're ready to plant native plants, understanding which plants will be successful in your garden can require soil testing. Simply knowing what your pH levels are in your soil can be extremely helpful when deciding what to put in the ground. It's a common misconception that all plants need fertilizer, however, native plants often do not need extra nutrients. Native plants have adapted to the local environment and are known for growing in unfavorable conditions. It is not necessary to fertilize plants as they take all their nutrients from the soil. If you feel your soil is in need of a checkup, the resources below can help you test your soil.
According to Manjula Nathan and Brad Fresenburg, Departments of Agronomy and Horticulture at Missouri University, soil testing can provide an estimate of the nutrients available to plants in the soil. "A routine soil fertility test (pH, neutralizable acidity, phosphorus, potassium, calcium, magnesium, organic matter, and cation exchange capacity) is recommended under the following circumstances:
Before establishing a new lawn, whether from seed, sod, or sprigs.
Every three years on established lawns (late summer).
Annually when attempting to correct a nutrient deficiency or change the soil pH.
When fertilizers containing phosphate or potash have been used on a regular basis for a number of years."
For more information on how to test and read your test results, click the link below.
Missouri University Extension Soil Testing
Free Soil Testing for Johnson County Residents
Johnson County residents are eligible for free soil testing offered by Johnson County K- State Research and Extension through a grant with Johnson County Stormwater Management. The basic fertility test, sufficient for most homeowner lawns and gardens, normally costs $12. Johnson County residents receive a free soil test each calendar year.
For more information on how to obtain a soil test, click the link below.
K-State Extension Soil Testing
Hilary Noonan, landscape architect and founder of Mad Hatter Compost Tea, discusses practical ways to create a healthy support system for your soil and native plants on Thursday, February 24, 2022 at 6 pm (CST). In this webinar, Hilary will pick up where we left off in part 1 of Supporting a Healthy Soil system to move from the "why" we need healthy soil to "how" we do it in our real landscapes. If you want to ensure your landscape is successful from the ground up, don't miss this event!
To view part 1 of this series, click here.