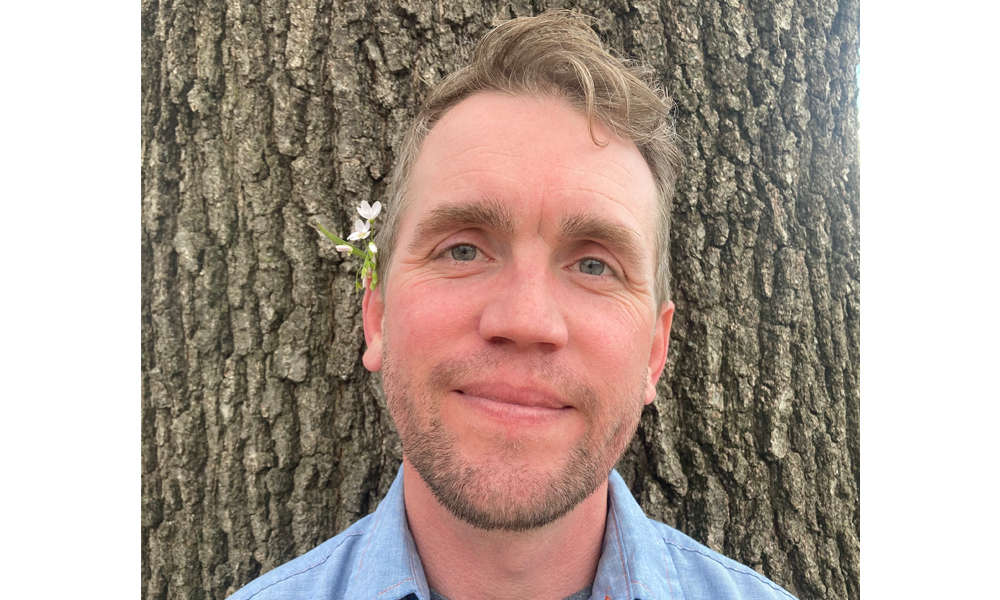 By Denna Nachlinger
Deep Roots happily announces our new team member Chris Cardwell!  He joins us as a Program Manager.  He will lead our Nature Advisors program as it takes flight to help residents improve the natural habitat value of their space.  Chris brings a wealth of knowledge and passion that he will share to all our projects and volunteers.
Chris earned a BA in Art History and French at the University of Kansas.  While there, he started his native journey at Applied Ecological.  He then established his own residential landscape company, where he was able to help homeowners beautify their space with native plants.  Next he joined Bridging the Gap, where he established the Green Stewards program.  This program creates native landscapes to improve sustainability of stormwater watersheds.  Chris then continued his conservation efforts in Miami County as an urban conservationist.  We are excited the next leg of his journey is at Deep Roots!
Growing up in the smoky hills of northern Kansas, exploring the grassland ecosystems, instilled a quiet song in the back of Chris's head.  It continues to inspire him.  He loves to explore natural areas with his like-minded botanist partner and his son.  They are avid hikers, kayakers, and runners.  He has recently expanded his nature loving crew by welcoming their first 4-legged family member.  Badger is a blue heeler and keeps him busy and entertained in his spare time.
Welcome aboard Chris!