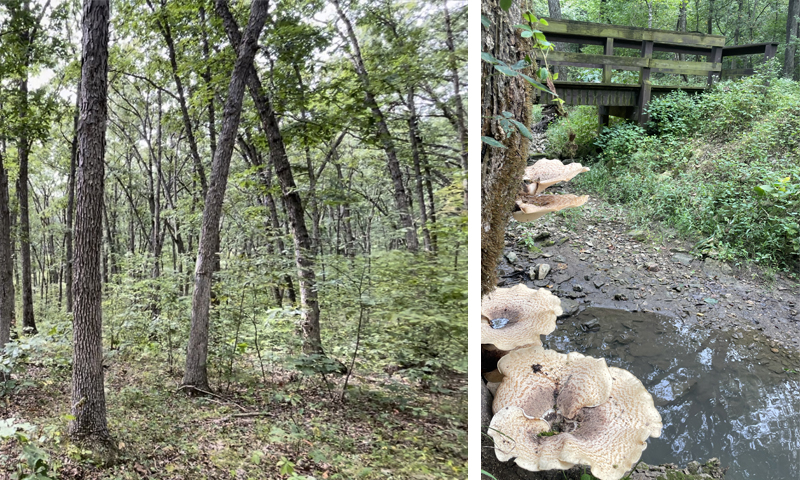 Photo credit: Cydney Ross
By Cydney Ross, Outdoor Education Manager
Cooler temps are rolling in and we're gearing up for outdoor fun! Fall is a great time to add native plants to your garden before they go dormant. It's also the season to get outside and enjoy our natural areas. Hop on the bus and join me for two special field trips where we'll explore Missouri's native flora and fauna.
Poosey Conservation Area
Saturday, September 30th
Register here
Join us for an adventure at the Poosey Conservation Area in Chillicothe, Missouri! At this time of year, the last of the wildflowers are blooming while the trees and grasslands display fall colors. Hike along fern-draped bluffs to Panther's Den, view rolling prairies, and explore oak hickory forests on this fieldtrip. Together we'll learn more about the flora and fauna that call Missouri home.
Loess Bluffs National Wildlife Refuge
Saturday, December 2nd
Save the date!
Winter migrations mean a dazzling display of birds on the waters of Loess Bluffs. Large populations of bald eagles, trumpeter swans, shorebirds, and hundreds of other species make their way to northwestern Missouri each winter. Here they seek refuge in the wetlands, grasslands, and woodlands. On this fieldtrip we will hike a trail and enjoy the auto tour loop around the wetland. Registration opens soon.