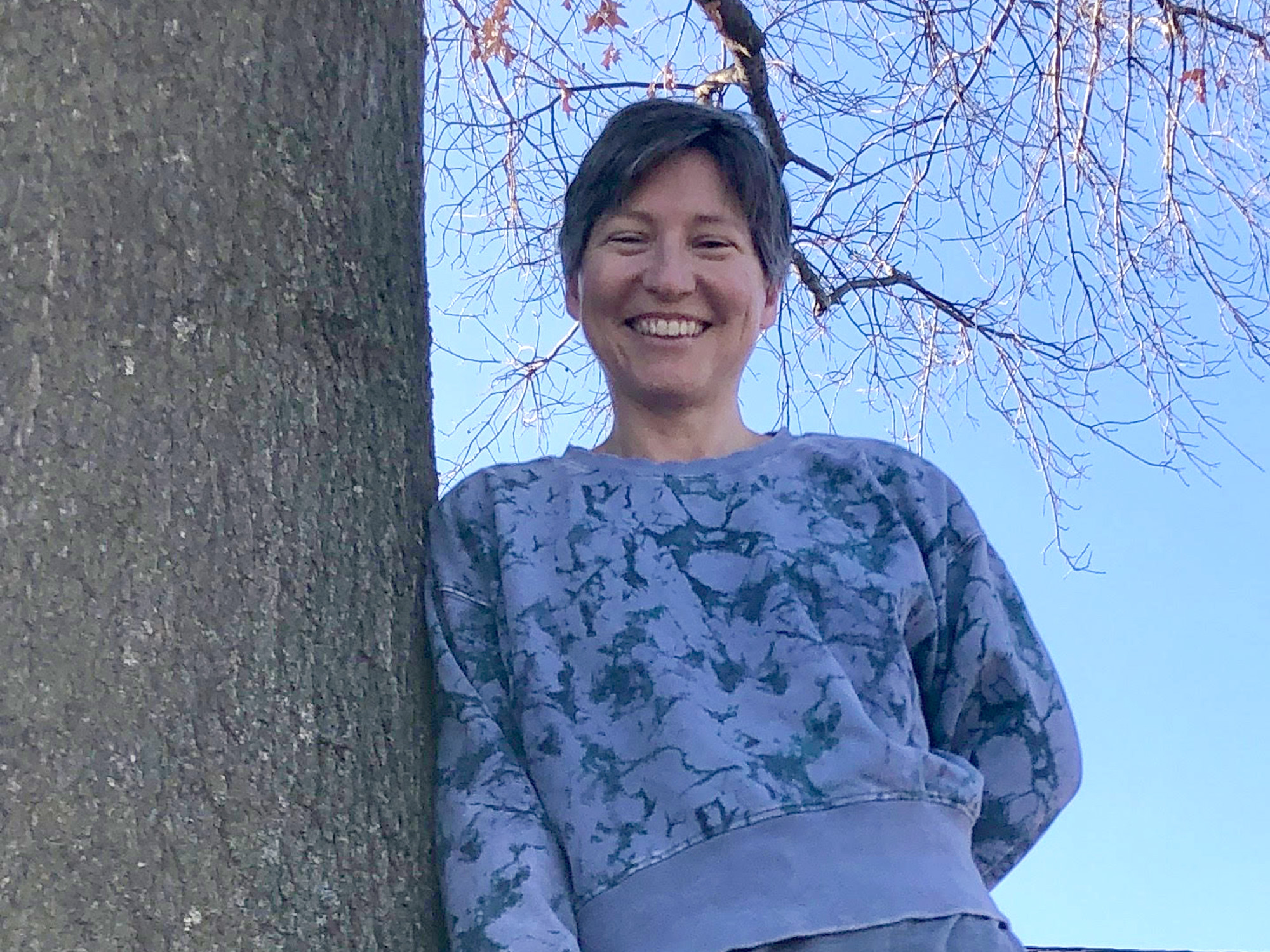 Deep Roots is pleased to welcome our newest team member, Denna Nachlinger, to the Deep Roots team! Denna (pronounced DEE-nuh) joins Deep Roots as our administrator/community organizer. She will help us organize our workgroups and committees, track volunteer hours, manage our data, and other fun stuff along the way!
Denna has a BS and MBA in Accounting from Indiana University's Kelly School of Business. Denna started her career in accounting and project finance which evolved to project management of IT system implementations and enhancements. Most recently, she administered CRM databases to support efficient sales teams and reporting.
Denna has a lifelong love of the outdoors, nurtured from growing up on a farm. She enjoys her home vegetable garden and is expanding her native plant gardens at her home in Parkville. She shares her life with her husband, son, and two dogs. Denna spends her free time getting outside with her dogs and attending lots of baseball, basketball, and swim events for her son. Denna also has a hobby business selling pottery which she crafts in her home studio.
Turns out, Denna's interview wasn't the first time she'd interacted with Deep Roots staff. While visiting the Discovery Center last spring for some inspiration, she ran into Tammy and struck up a conversation. Tammy is always a wealth of native plant knowledge and suggested some species to get her started. One plant sale later, and Denna was bit by the native plant bug! We're glad to have her on the team!