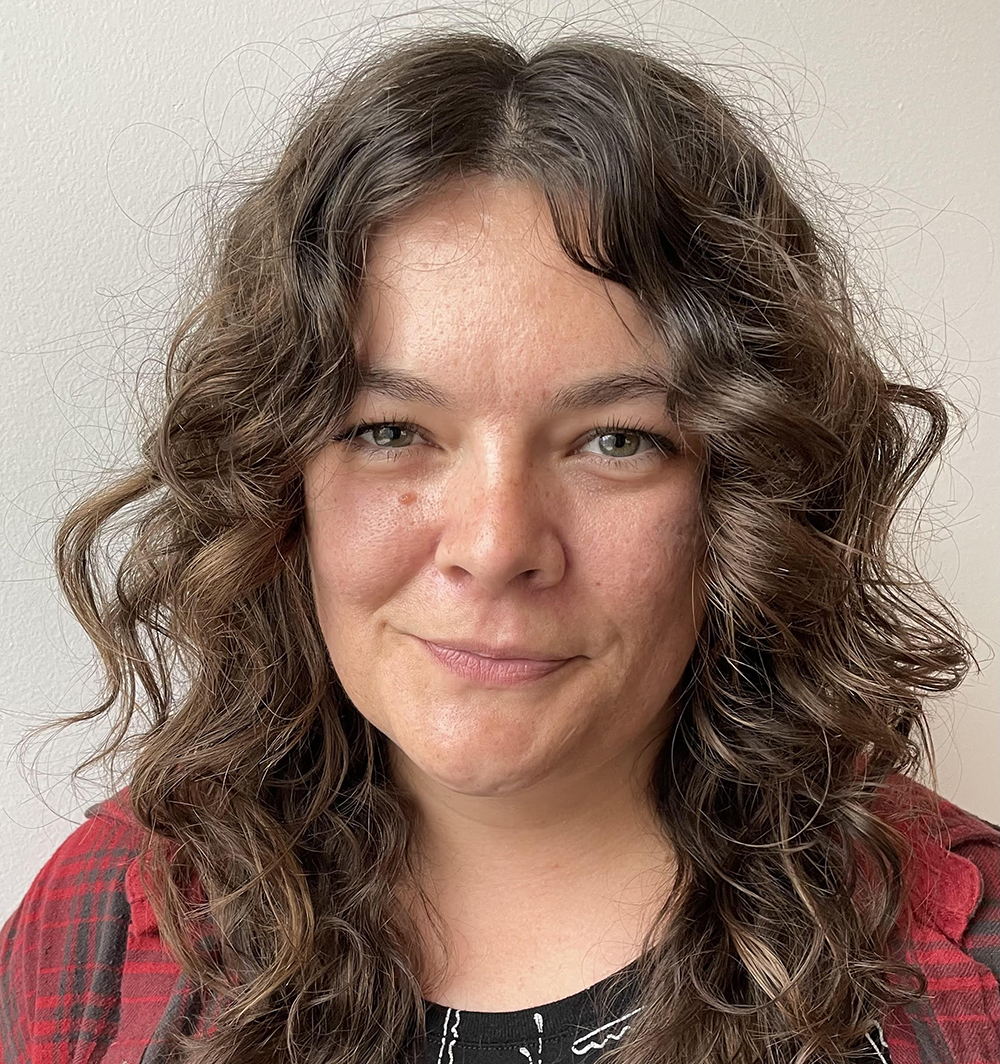 By Denna Nachlinger
Deep Roots is so excited to welcome Cydney Ross as our newest team member!  Cydney joins Deep Roots as our Outdoor Education Program Manager, a cooperative position with the Missouri Department of Conservation at the Discovery Center.  Cydney will continue to steward the landscape at the Discovery Center as well as lead volunteer groups, field trips and other outreach activities for Deep Roots.
Cydney earned a BFA in ceramics from Kansas City Art Institute in 2013 and maintains a fine arts practice in ceramics and mixed media.  Cydney chose to embrace her love of nature with her position at the Anita B. Gorman Discover Center.  She cares for 9 acres of native plantings and enjoys sharing this space with visitors during tours, classes and events.  She is also a Certified Interpretive Guide and a Missouri Naturalist with the Osage Trails Chapter.
Cydney has always had a naturalist spirit, with her earliest memories hiking, floating Missouri rivers, camping with her family, and gardening with her mom. Her endless curiosity, stewardship for the earth, and background in the arts encourages her to inspire folks to connect with nature. She proudly leads LGBTQ+ inclusive nature programs throughout the Kansas City area and is a self-proclaimed "native plant nerd".
Cydney will continue to co-host many of our Native Plants at Noon webinars.  Join us on the 3rd Thursday of each month and say Hi to Cydney!