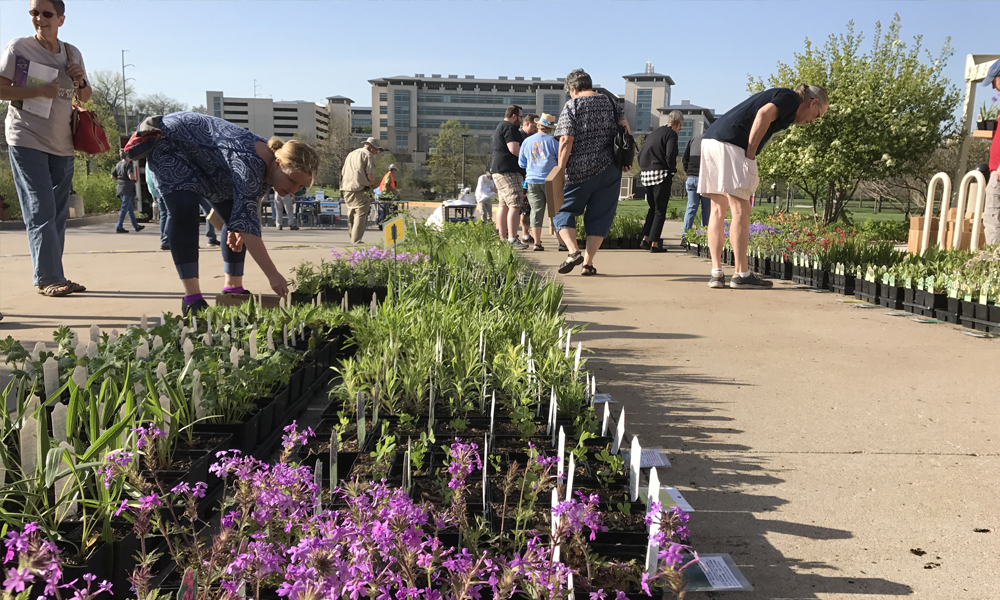 By Hunter Gale
Are you in the market for some high-quality native plant plugs to enhance your home's landscape?  Are you interested in learning more about what regional organizations are doing to benefit the environment and local community?  And do you enjoy spending time outside learning from experts on how best to plant and maintain your native landscapes?  If you answered yes to any of these, then the Earth Day 2023 Native Plant Sale is for you!
To celebrate Earth Day this year – which conveniently falls on Saturday, April 22nd – Deep Roots, GaleHart Communities, and MCC-Longview are hosting the first annual native plant sale at the MCC-Longview campus, from 10am to 2pm.  Four of the largest regional native plant sellers – including Missouri Wildflowers Nursery, Taylor Creek Restoration Nurseries, Forrest Keeling Nursery, and Black Root Farm – will have a wide selection of native plants to purchase onsite, or feel free to preorder ahead of time and pickup.  (Preorders not available for Taylor Creek Restoration Nurseries).
In addition to having some of the most recognized Missouri native flowers and shrubs available for sale, native plant experts from both Deep Roots and Missouri Master Naturalists will be on hand to help advise and answer any questions, so you can rest assured that the plants you pick will be the right ones for your specific growing conditions.
If you are the unlucky owner of a Callery Pear tree, Deep Roots (with the help of Evergy and their partners) will also be hosting a Callery Pear Buyback event onsite.  By registering ahead of time through Deep Root's website, participants are eligible to receive a free native tree to replace a Callery Pear tree that they have cut down, all in the interest of spreading awareness about the harm this invasive species can cause to local economics and the environment.
Additionally, local organizations will be on-hand to offer activities and education regarding their efforts to benefit the local community and environment – these include KC Food Hub, Compost Collective, MO Hives KC, the Missouri Department of Conservation, the Lee's Summit R-7 School District, and others.  Gusto! Coffee will have a station onsite should all of the education make one thirsty or hungry for a small bite.
For those who would like to celebrate by breaking a sweat, one can choose to kick off the festivities with one of two early morning bike rides put on by the Bicycle Shack and CyclingKC – a short ride around Longview Lake at 7:45am, and a longer, 40-mile ride closely following (more information on CyclingKC.org).
We look forward to seeing you!