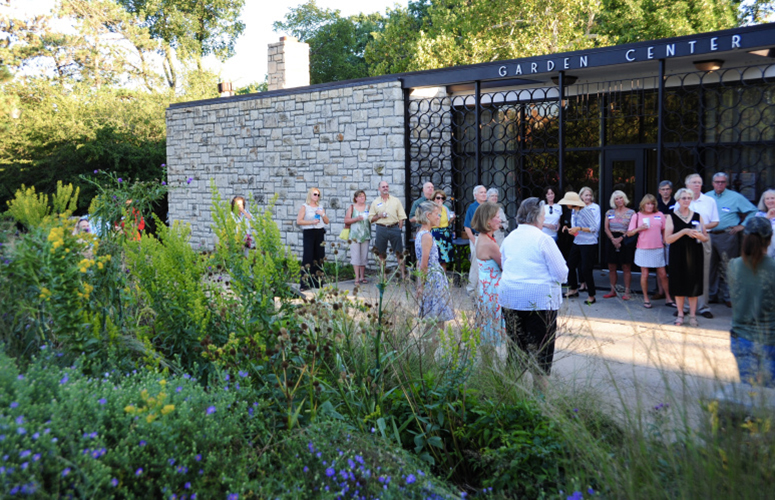 With the Loose Park native plant gardens setting the scene, and many KCNPI Partners in attendance, the Westport Garden Club made official the gift of Entertaining Gardens Proceeds on a warm September evening.
Eric Tschanz spoke about the plants, the planting, and the maintenance of both the new Jean Mary Love Blackman Native Plant Gardens and the Monarch Demonstration Garden. The Westport Garden Club has been an instrumental partner in both gardens, with members putting in hundreds of hours planting, weeding and maintaining the beds.
The presentation of Entertaining Gardens proceeds was the highlight of the evening- with a generous amount donated to support the Kansas City Native Plant Initiative! KCNPI is humbled and honored by the financial and volunteer support of The Westport Garden Club.