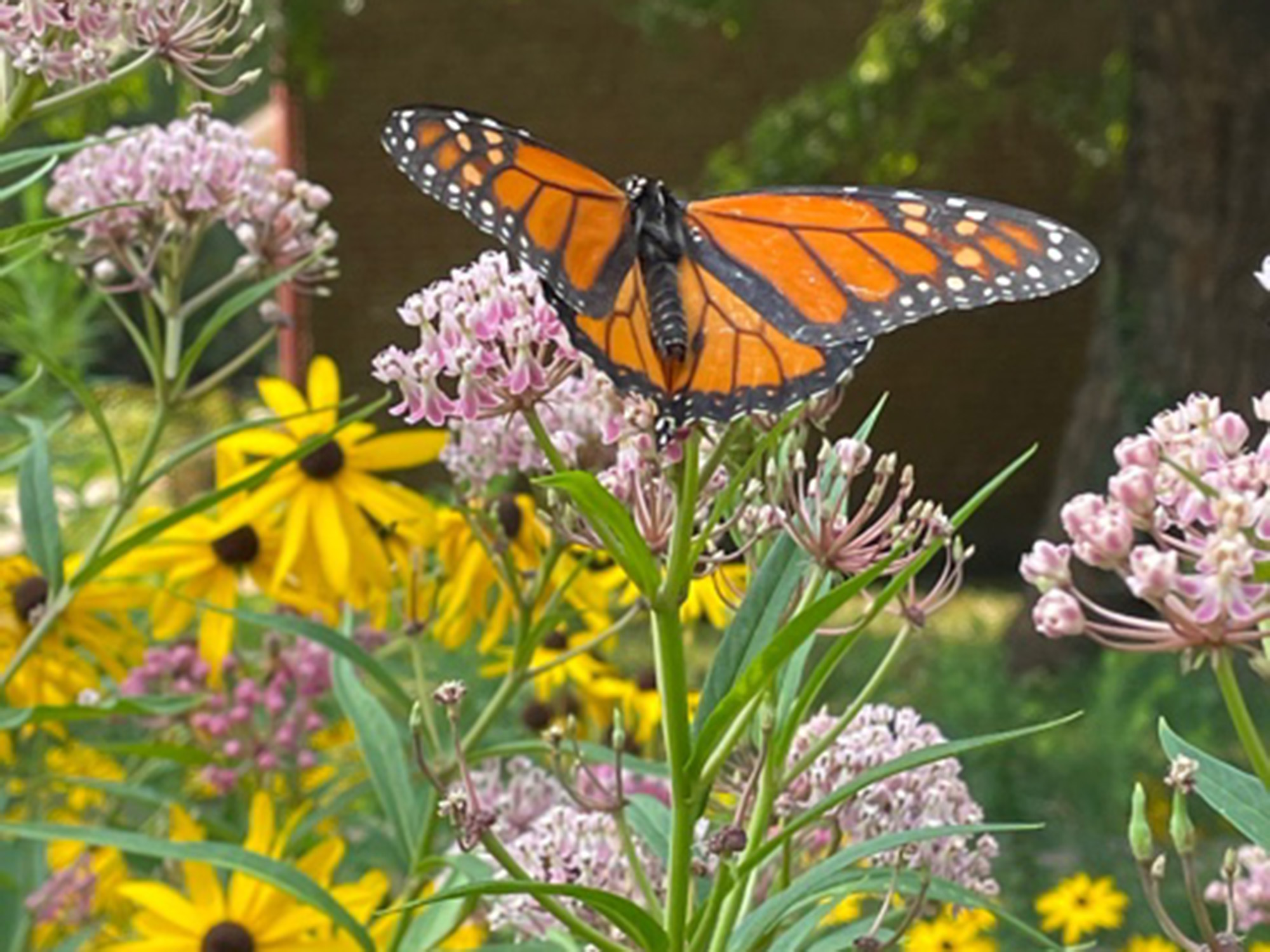 Many of us have been there–STUCK! We want to bring more birds, butterflies, and pollinators to our gardens, but we don't know where to begin. It can be overwhelming! We need a little nudge…a little advice. We just might have the solution to that problem!
We are thrilled to announce a new Deep Roots program called Nature Advisors in 2023! Made possible by our generous sponsors: Evergy, The Miller Hammond Fund, and the William T. Kemper Foundation, Nature Advisors are an all-volunteer corps providing in-person consultation to residents in the Kansas City metro area.
Advisors will address native and non-native invasive plants, water conservation, and stewardship practices for the benefit of birds, butterflies, biodiversity, and the community.
For a small fee, trained Nature Advisors will visit with you at your home garden for habitat consultation and prepare a written report for a menu of recommendations on how to improve the natural habitat value of your space. Generous scholarships are also available, so cost won't present a barrier to gardeners.
These services do not include landscape plans, designs, or engineering drawings, but help move home gardeners in the right direction and toward the next step to bring nature into their outdoor spaces.
The first volunteer advisors will complete training by April 1, and we expect to dispatch them to a home near you by Earth Day! If you would like to sign up for an advisor visit to your home or would like to serve as a volunteer, click HERE!