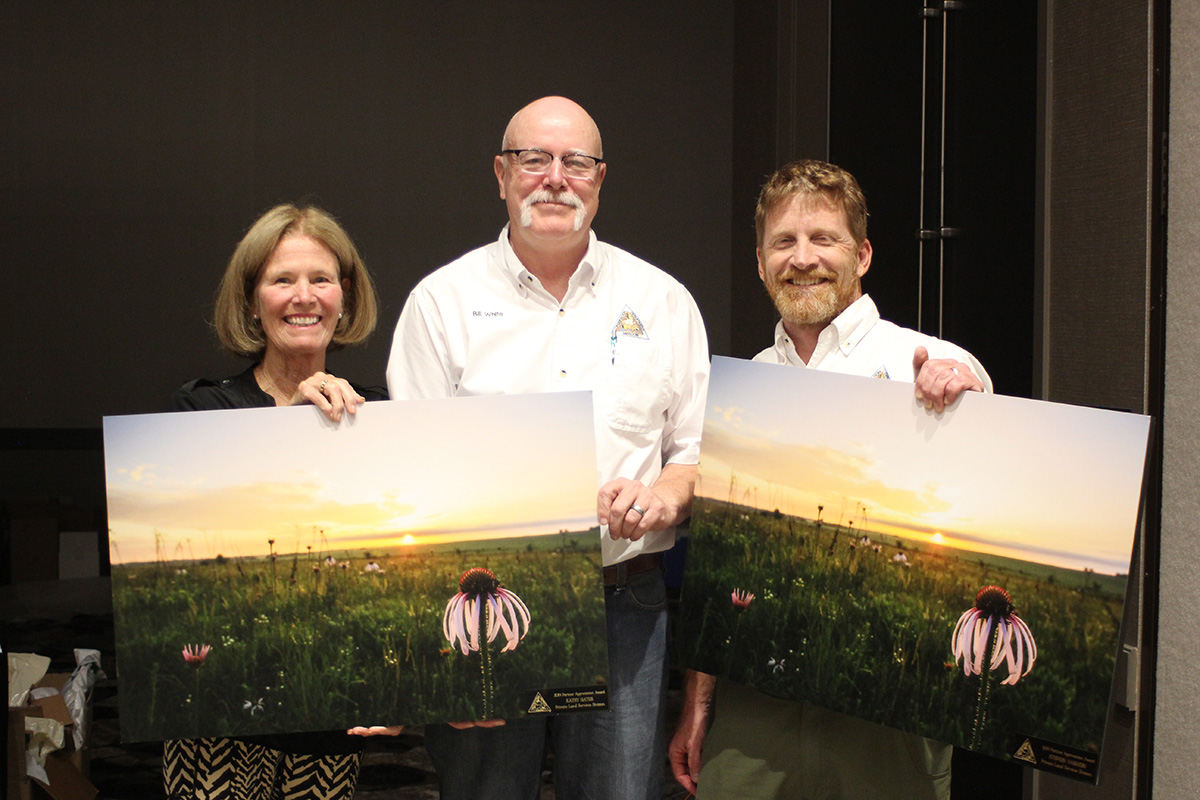 The Private Lands Division of the Missouri Department of Conservation (MDC) recently presented special awards to three organizations that have partnered with MDC to support Missouri conservation. The partnership awards were presented during a luncheon October 2nd in Springfield, MO.
"[Deep Roots] has become a leader in the promotion of native plants and coordinating the efforts of multiple groups. Their work has helped guide the education, implementation, and expansion of native plant projects throughout the metro Kansas City area," said MDC Private Lands Services Division Chief Bill White during his presentation of the award.
Said White, "the accomplishment list for Deep Roots is long, even though the organization has only been in existence for a few years." Among other efforts, Deep Roots was recognized by MDC for:
engaging citizens during native landscaping workshops at the Anita B. Gorman Discovery Center. One workshop drew the most participants at any single event held at that facility since its opening.
adoption of an area on the Discovery Center grounds to establish a native wildflower garden. The wildflower garden will provide a hands-on learning experience for visitors to foster the vision of utilizing natives.
the establishment of the Plan It Native Landscapes Conference, which featured national level speakers and set the bar for future events.
Deep Roots Core Group President Kathy Gates said, "Deep Roots is grateful for this recognition. We are committed to our partnership with the Missouri Department of Conservation and look forward to continued opportunities to connect people with nature through native plant education, inspiration, and action."
Gates was present to accept the award on behalf of Deep Roots. MDC Community Conservation Planner and Deep Roots Core Group member Stephen Van Rhein was also recognized for his leadership in facilitating this successful partnership.