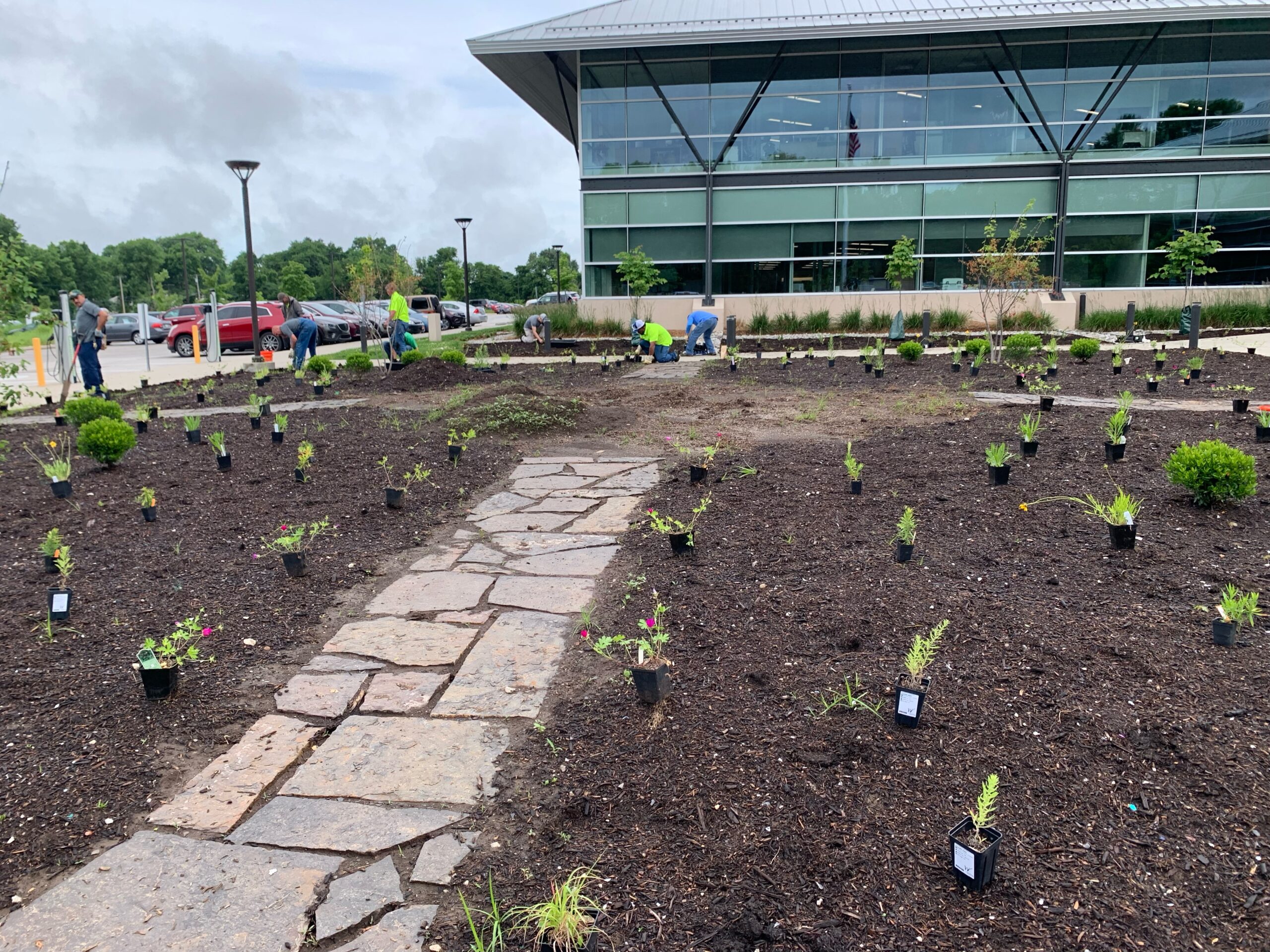 Written by: Henry Zeiders
The Shawnee Mission School District's Center for Academic Achievement (C.A.A.) emulates what is needed out of green spaces found at academic institutions: a dedication to and an emphasis on the natural world.
What is a Green Space?
A green space is defined as an area of flora intentionally placed specifically for recreational or aesthetic purposes in an otherwise urban environment. Every established academic institution has its green spaces that welcome visitors, quell students, and exude positivity into the atmosphere. 
Volunteer Supported
Since the installation of the native garden at the C.A.A. in June of 2022, volunteers have poured their love and time into cultivating a gorgeous display of native plants that offer much more than just enhanced sustainability and increased soil quality. The volunteers were composed entirely of C.A.A. staff (minus one or two Deep Roots KC employees) who were excited about how beautiful their future walk into work would be and how it would positively impact their student population. 
Premier Facility of Academia
The C.A.A. already stands out as one of the premier facilities of academia within Shawnee Mission and Kansas at large. However, the installation of their newest native garden beds and their Broadmoor Urban Farm cement the C.A.A. as a truly unique extension of the Kansas schooling system. Experiences of nature harbor the potential to boost academic learning, personal development, and environmental stewardship. This new green space comes at the right time and is in part owed to the commitment of the C.A.A. staff. The academic community in Kansas is gaining a shining beacon, giving other schools a model to look towards in creating their own sustainable green spaces.
To see this garden in action, register for Plan It Native 2022 and select SMSD as your in-person field trip.