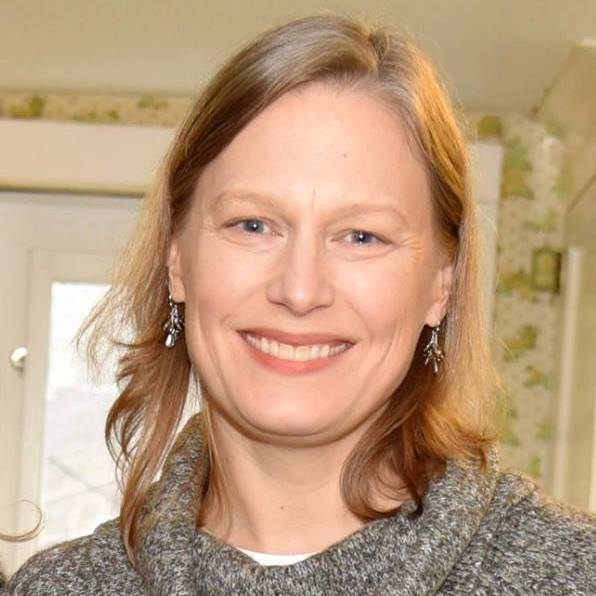 Julie Sootin is a life-long gardener and nature enthusiast who developed a love of native plants while raising butterflies with her kids when they were small. Julie has been rewilding her yard since 2015 with pollinator beds, shade gardens, grassy slopes, and a backyard that went from turf grass to wildflower meadow.
We asked Julie ten questions about her past experience at Plan It Native and what it's like to have a native plant nursery of her own. See questions and answers below.
DR: What attracted you to attend Plan It Native?
JS: I was looking for an online class or educational experience specific to native plants.
DR: What inspired you the most during Plan It Native?
JS: I found it really exciting how well attended the conference was, what a broad range of backgrounds and experiences the participants came with, and the wide geographic representation.
DR: How did you decide to start a nursery?
JS: It was time for a new challenge, and what could be better than building a business around something you love?
DR: What were you doing prior to that career change?
JS: I served as executive director of a nonprofit for the last four years, after a career in fundraising.
DR: How is it going so far?
JS: Great! I still pinch myself that I get to grow things for my job.
DR: What have been the biggest lessons you've learned?
JS: We grow everything we sell, mostly from seed, so we always need to be thinking a year or two out. This spring we sold out of our inventory pretty quickly so we are thinking through how to scale up in a manageable way.
DR: What's the best/worst part of nursery life?
JS: It's still my first year so I have no complaints yet! It's definitely been an adjustment having a more physical job though. I'm used to sitting in front of a computer all day.
DR: What is your favorite native plant?
JS: Such a hard question. I love the iconic red columbine, but I'm also intrigued by more challenging plants to grow, like scarlet paintbrush. I'm fascinated by the plants that volunteer in my yard out of thin air.
DR: In today's world, care for the environment is such a critical role that each individual plays a part in. What motivates you to continue working with native plants?
JS: Native plants bring a sense of place and a wild beauty. I am always amazed at how the right plant in the right place will thrive with no absolutely no help from me. Every time I hear a neighbor's lawnmower or leaf blower start up I want to invite them into my peaceful yard.
DR: What advice would you give someone else?
JS: You likely have more lawn than you need. Consider keeping what you use and returning the rest to nature. The butterflies and birds and other wildlife will thank you with their beauty!
We loved talking with Julie and getting to know more about what she does to foster lasting change within her own community. If you'd like to learn more about what she does, visit Wild Gardens Nursery online by clicking here.