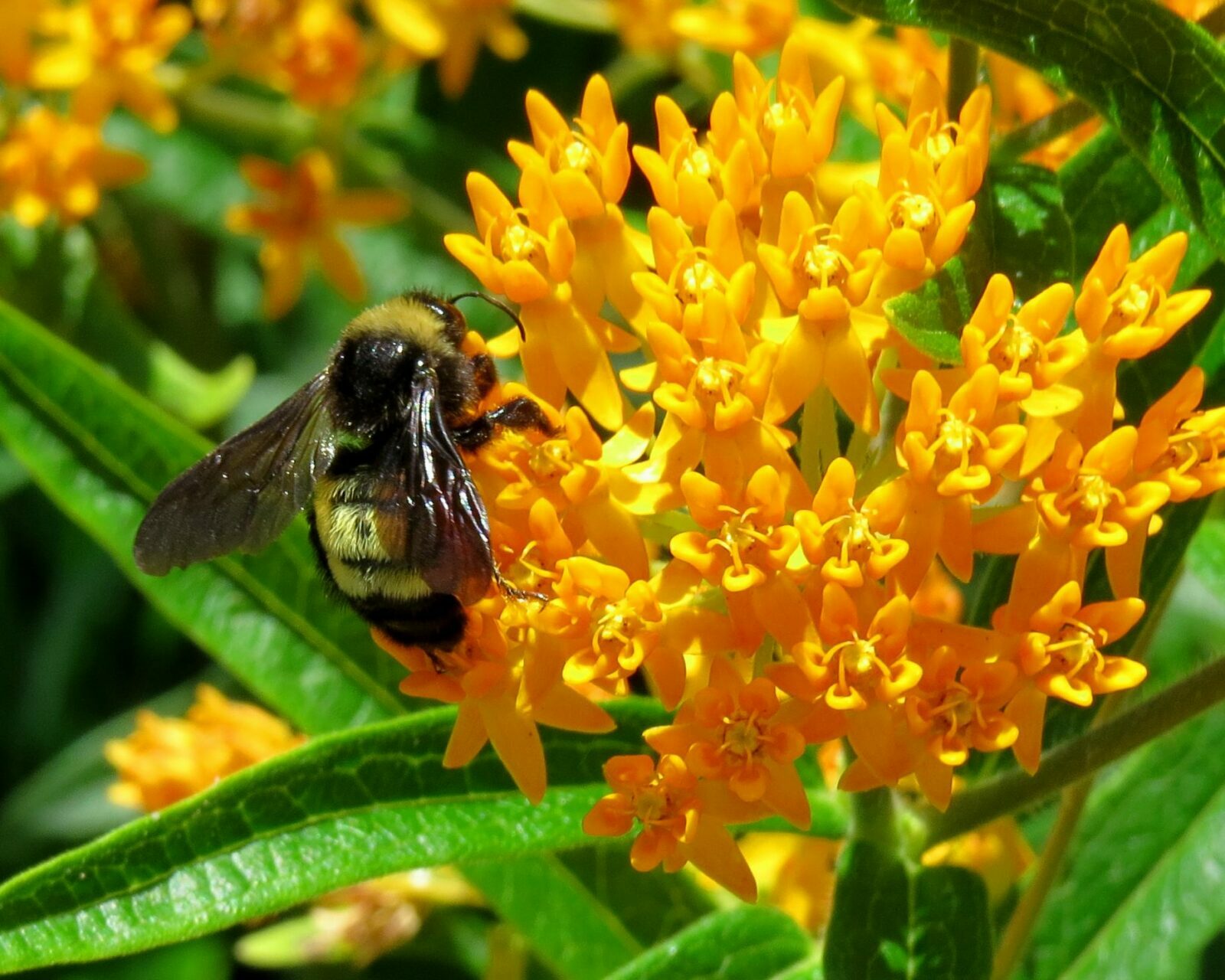 Welcoming insects into our gardens is easy! Insects are good, critical for our ecosystems, and keep our world in balance. However, I'm sure you have seen the bright signs in yards promoting the use of widespread pesticide sprays to keep biting insects at bay.
Insects Have a High Economic Value
According to authors John E. Losey and Mace Vaughan in the journal BioScience,
"insects comprise the most diverse and successful group of multicellular organisms on the planet, and they contribute significantly to vital ecological functions such as pollination, pest control, decomposition, and maintenance of wildlife species."
So, why are we seeing increasing numbers of signs promoting the practice of widespread pesticide lawn sprays throughout suburbia? Sure, we like to enjoy the outdoors without fear of bites and the discomfort that follows. But truly, could it be that many people don't understand that the methods and chemicals used in lawn sprays also kill our beneficial insects as well: butterflies, bees, caterpillars, dragonflies, ladybugs, and other incredibly beneficial insects. The very insects that secure our food supply. Well, let's talk about that!
Welcoming Insects Into Our Gardens, Instead of Killing Them
On June 2, 2022, at noon, we invited Betsy Betros, Author, entomologist, and master naturalist to join us for our first Lunch & Learn webinar series to discuss why we should be INVITING insects into our yards, instead of killing them. Betsy is an author, entomologist, master naturalist, lover of nature, and bee and butterfly guru. She will help us understand why insects should be welcomed as guests all year long, how we can make that happen in our own gardens, and how to encourage others to do so as well.
Alternative Ways to Deal With Biting Insects
During the lunch and learn, we will also share resources for alternative ways to deal with biting and buzzing insects so that we can all enjoy the outdoors, and the beauty it inspires. Don't miss it! Register here for the Deep Roots Lunch & Learn series!
Reference: The Economic Value of Ecological Services Provided by Insects, BioScience, Volume 56, Issue 4, April 2006. Link to article.