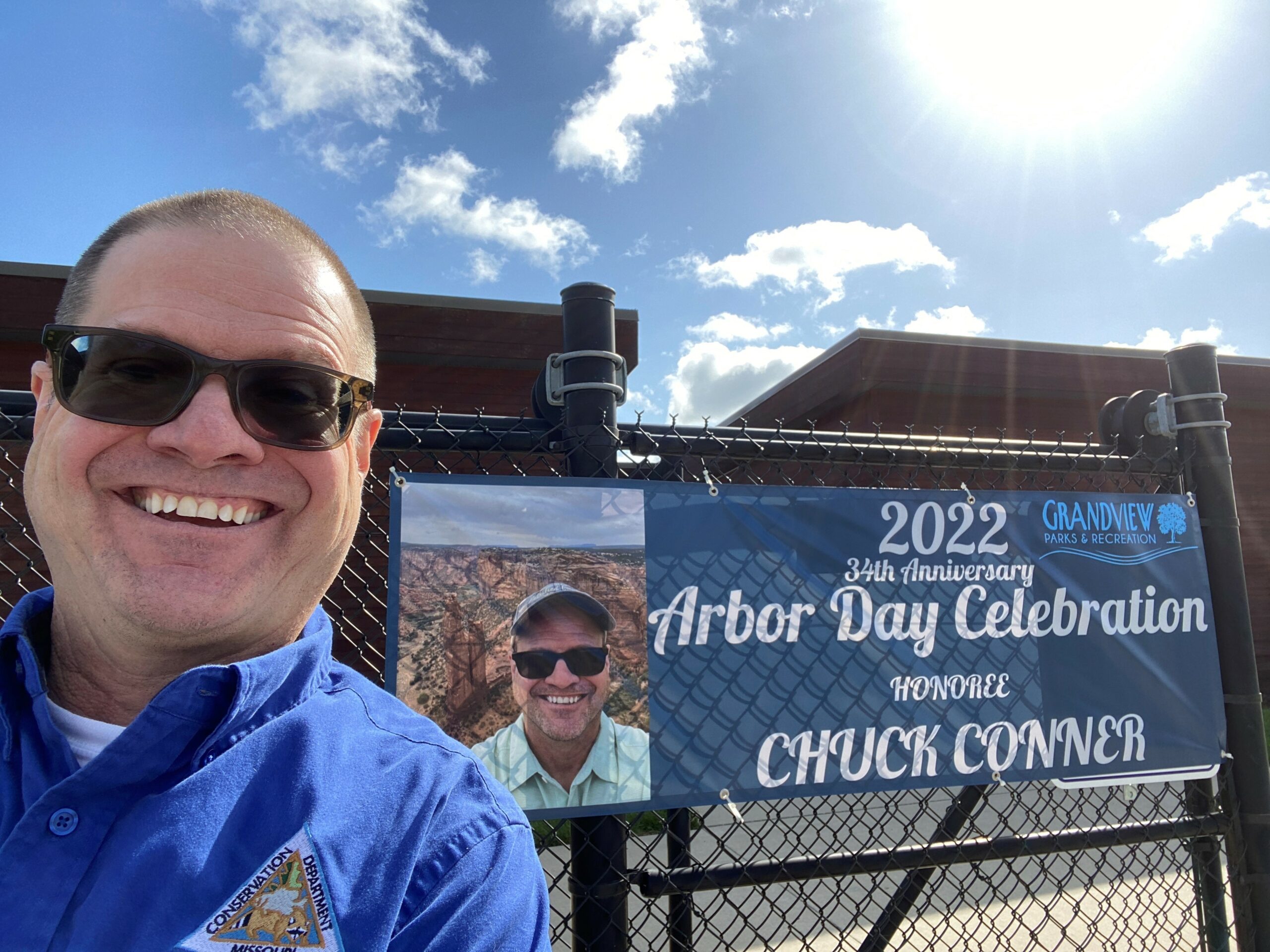 Chuck Conner, Community Forester since April 2003
My favorite part of my job is working with great people who are concerned about the condition of the natural environment where we live and work.
I trained for this job by previously working for the Forestry Departments of Southern Illinois University, South Dakota State University, and Purdue University; I also have ten years' management experience in the landscaping industry and am an International Society of Arboriculture Certified Arborist / Municipal Specialist.
I was inspired to pursue conservation by my love for playing outside in the woods as a boy. I wanted to figure out a way to get paid for it as an adult.
My primary job responsibility is to help design and build better quality habitats for humanity using trees. Research continues to show that trees increase the social, economic, and environmental welfare of the people who reside and work in those communities. In short, I improve people's quality of life by making their habitat greener.
Each month, we'll highlight a current Missouri Department of Conservation employee to learn how they make the earth a better place through their work. Click the button below to see the myriad of job openings available in conservation.