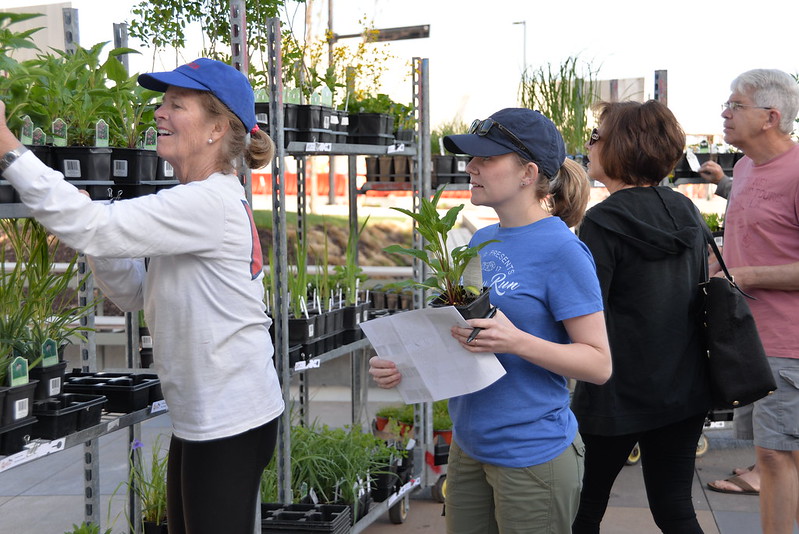 We've made finding native plants easy with this extensive list of native plant sales, specialists, and garden centers that carry native plants. When buying plants or seeds from a new source, it's a good idea to ask questions about: where seeds were collected (closer is better), whether plants are cultivars or true native species (what's the difference and why does it matter?), and whether any pesticides have been used.
Native Plant Sales
Deep Roots Native Plant Sale
Saturday, April 23, 2022, 10:00 AM-2:00PM
Prairie Village Pool Parking Lot
7711 Delmar St., Prairie Village, KS 66208
Add beauty and function to your garden with plants that support pollinators, birds, butterflies, and more!
A portion of proceeds benefits Deep Roots.
What You Plant Matters!
For a list of more native plant sales, click here.
Native Plant Specialists
Missouri Dept. of Conservation– Tree Seedlings
Kansas Forest Service– Tree Seedlings
Prairie & Wetland Center (CritSite)
Robertson Restoration Products
Garden Centers That Carry Native Plants
Many garden centers sell native plants, either in a separate section or mingled with non-native perennials.
Heartland Nursery and Garden Center
Find others (around KC and regionally): Grow Native Professional Member Nurseries