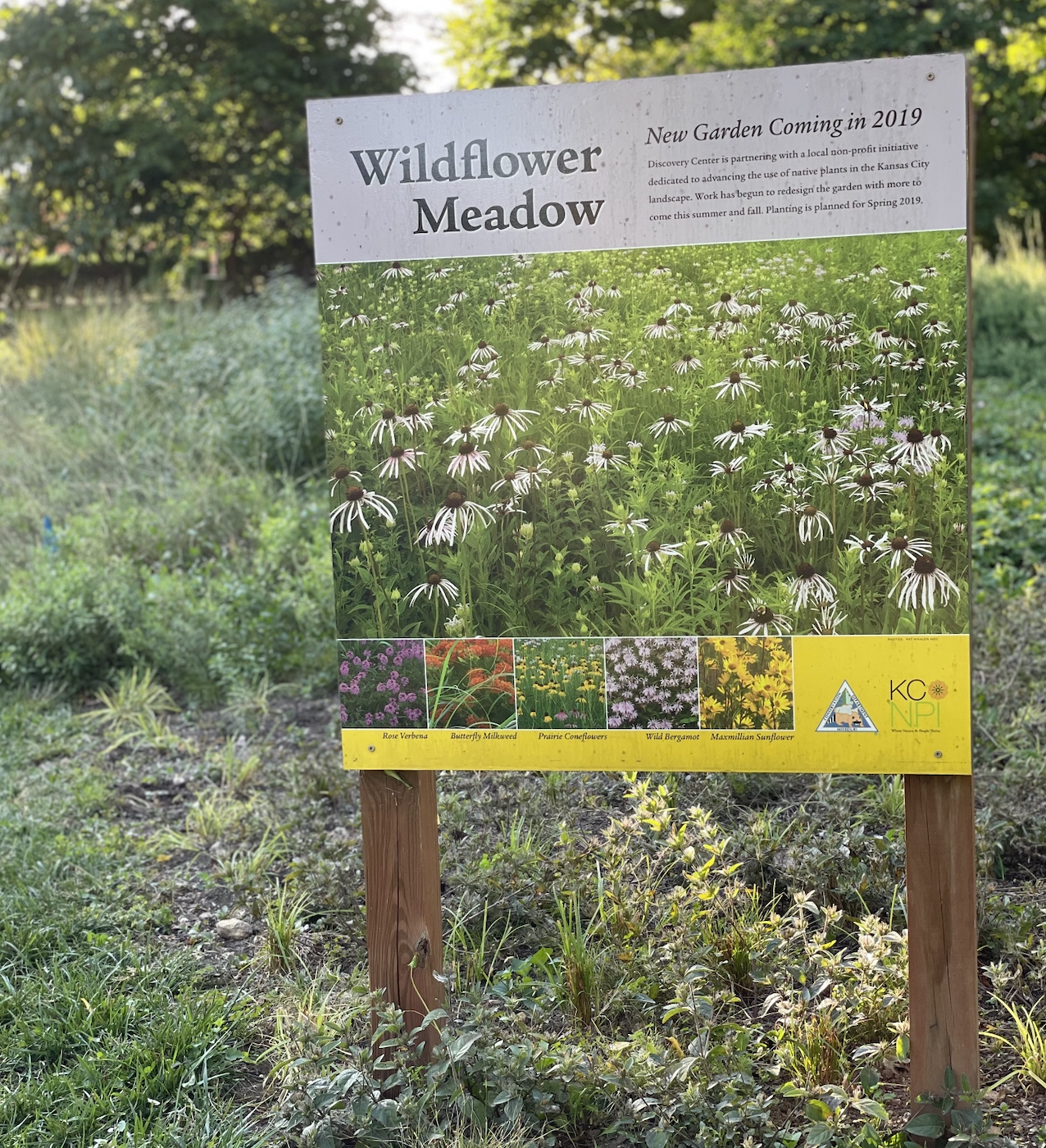 In 2019, Deep Roots embarked on a journey to "show" what a native garden in the city can look like. This demonstration garden, as it has come to be known, is located at the Missouri Department of Conservation's Anita B. Gorman Discovery Center in the heart of Kansas City. This garden, a labor of love and passion, has shown countless visitors what a native garden can look like in all the glorious seasons of the year in an urban setting.
Volunteers with varying backgrounds and history, but the same passion for native plants and the environment, care for this garden and make it a perfect spot for learning and enjoying throughout the year.
The demonstration garden has provided many lessons for experts and laypersons in establishing and maintaining urban native plant landscapes. The original plan and design thrived in some ways and fell short in others. Team leaders identified plant species that weren't thriving and replaced them with plants that we hope will be more successful.
As a result, volunteers re-planted parts of the garden this year. We hope this will inform how best to manage a native landscape in the city. We have learned what plants play well together, which ones love the urban soil, which will take over if not managed well, and which ones truly belong in a prairie setting. And we are still learning! It's a tremendous example of how to work within conventional landscape expectations but also have a native landscape that serves pollinators and the environment.
Who Makes the Discovery Center Garden a Success?
Our volunteers have been the heart of the effort and their wisdom and leadership have given Deep Roots and the native plant community a tremendous gift. Their background, knowledge, and love for the environment are unmatched, and we would like to highlight just a few of our Discovery Center Garden leadership volunteers:
Eric Tschanz—Eric is the Director Emeritus of Powell Gardens and provides incredible leadership and support to the demonstration garden. His plant knowledge, design, and understanding of how people experience gardens are unmatched and we are so grateful for his unwavering loyalty to Deep Roots and the Discovery Center demonstration garden. Eric is passionate, talented and led Powell Gardens for 29 years. Despite this tremendous experience, there is always more to learn. Eric works at the demonstration garden to learn more about native plants and their environmental benefits and impact. We are grateful for Eric and his impact on Deep Roots.
Matt Bunch—Matt provides outstanding leadership to the Discovery Center Garden and has been a loyal and wise partner with Deep Roots. His knowledge of soils, plants, natives and their environmental impact and benefits is unmatched. His willingness to take time to work with volunteers to better understand native plants is extraordinary. And our volunteers have grown in leaps and bounds from his leadership and gentle manner. In his regular world, Matt is a horticulturist with the Giving Grove. His impact on this community can be felt all over Kansas City, and we are so thankful for his service to Deep Roots.
Nova Clarke—Nova is a tireless and passionate leader at the Discovery Center Garden. She leads a team of a dozen or more volunteers each month to tend to whatever needs the season requires. She has always been willing to lead, teach or learn along with the rest. Her environmental passion and knowledge have been valued attributes, and we are so grateful for her. When not volunteering, Nova is Visitor Services Manager at USFWS National Wildlife Refuge, and is referred to by some children as the "crocodile lady".  We are so appreciative of Nova and her tremendous impact on Deep Roots.
Brett Creason—Brett is a knowledgeable and fearless leader at the Discovery Center Garden. Each month he leads a team of a dozen volunteers with varying levels of native plant or gardening expertise. Regardless, he meets each one where they are and helps usher in a new crop of native plant enthusiasts. Through his many volunteer efforts, Brett's knowledge of native plants and their environmental impact has exploded. He is a trusted and wise partner with Deep Roots and we are so thankful for his work, energy, and loyalty.
Without our amazing volunteers, the Discovery Center Garden would not be as successful as it is today. Deep Roots is truly grateful for their hard work and expertise!